5 Amazing Tiny Houses and Their Financing Models
Tiny houses are popping up all over as more people decide to downsize and become more self-sufficient. These 5 examples show different ways of going about building and financing a tiny house, both as a private housing solution and product for mass-production.
The tiny house movement is taking the housing market by storm, with small homes appearing all over rural and urban areas across the world. They are an affordable and eco-conscious solution to the narrowing housing supply and can offer mobility to an increasing population of young professionals. Tiny houses come in many forms and sizes – from micro-apartments and office spaces, to cabins on wheels and trailers. Similarly, the financing models vary, depending on function, local building codes, size requirements and whether they're made as commercial products or private housing solutions.
The best option is to design and build the house yourself, using savings instead of worrying about interest rates and debt. Some tiny house manufacturers offer in-house payment solutions to their customers. Other options are RV loans, peer-to-peer lending and crowdfunding. We assembled a list of 5 beautiful tiny houses built for different purposes.
#1 – Llano Exit Strategy
This micro-housing project shows that building tiny houses can lead to creating larger communities, which offer affordable housing solutions. The Llano Exit Strategy development comprises four private houses and a shared building located on the Llano River in Texas. Four families purchased the land and wanted to each build small houses with a communal space for group activities. They commissioned architect Matt Garcia to design the complex within a $40,000 budget allocated for each of the private residences.
The completed structures, each with an area of 35 square meters (350 square feet) has a streamlined design, low environmental impact and responds to the harsh Texan climate. Galvanized steel was used for exterior cladding to reflect excessive sunlight, while spray foam insulation helps maintain optimal indoor temperatures during hot summers and cold winters. The sloped roof is perfect for harvesting rainwater, which is stored in large cisterns adjacent to each house. Polished concrete floors and plywood walls dominate the interior, with repurposed elements used for various fixtures and fittings in order to cut down construction costs.
#2 – Kasita micro-homes
This is a great example of academia being a good place to experiment with building tiny houses. Harvard researcher Jeff Wilson conceived Kasita micro-homes as a continuation of his previous dumpster experiment. His new micro-housing startup builds automated, movable, prefab 33 square-meter (352-square-foot) houses that can be installed in unused spaces or vacant parking lots. Each unit costs $139,000, which according to Wilson's calculations, comes out to an estimated $800 monthly mortgage not including land lease costs.
Because of their modular design, the units can be assembled and combined to form multi-family houses, student housing and office spaces. The key demographic are mobile creative people who are increasingly less interested in building real estate and paying mortgages, but prefer mobility. The house can move with their occupants as they change cities and pursue their careers. They can use an app to schedule the move executed by the Kasita team. Each unit is a simple glass-and-steel box that can be inserted into a steel exoskeleton that can be built in under a week.
"Kasita is on the verge of disrupting the urban housing market in ways not seen in real estate and development in 150 years," Wilson said in an interview for Forbes.
#3 – Getaway
Harvard Innovation Lab startup, Getaway House, builds and rents tiny homes for urban dwellers looking for an opportunity to enjoy nature and relax. It offers an affordable alternative to conventional vacationing, and allows people to find great places to stay in rural areas near major cities. This is a great example of finding a market niche and innovating within it through design.
At $99 a night, a Getaway stay costs about the same as a hotel, but in a fully furnished mini-residence that comes with fresh linens, shower products, and kitchenware, plus coffee, tea, and a variety of pay-as-you-eat snacks. At the moment, the cabins are only available around New York and Boston, but the team plans to expand to other locales.
The company has recently secured a whopping $15 million in funding from L Catterton, a private equity group behind many famous brands.
#4 – Woody
Brian and Joni Buzarde decided to build their own mobile tiny home that could follow them wherever they go. Their 236-square-foot trailer, nicknamed Woody, cost about $50,000 to build. The couple, both architecture school graduates, decided to design and build the house themselves.
They bought a 26-foot-long flatbed chassis for about $7,000, added structural insulated panels and cedar interior cladding. The height of the house falls just below the legal limit for highway travel that requires a special permit.
The interior is simple and modern, with birch-veneer plywood used for walls, floor, ceiling and kitchen cabinets. In order to cut construction costs, the couple chose to leave all the plumbing and electrical conduit exposed. It took them about a year to complete the structure, which officially became their home in 2012.
#5 – Rural Studio
A lot of great ideas for tiny houses come out of architecture schools. The small size makes them perfect for experimenting with different typologies, testing the market, and learning about the construction process. That's why Auburn University launched Rural Studios, an undergraduate program that produced a line of tiny homes that can be built for just $20,000! These structures are built through the 20K House project, an academic design-and-build program that offers affordable housing for locals and is evolving into a commercial enterprise.
"Our goal was to design a market-rate model house that could be built by a contractor for $20,000 ($12,000 for materials and $8,000 for labor and profit) – the 20K House, a house for everybody and everyone. We chose $20,000 because it would be the most expensive mortgage a person receiving today's median Social Security check of $758 a month can realistically repay. A $108 monthly mortgage payment is doable if you consider other monthly expenditures. Our calculations are based on a single house owner, because 43 percent of below-poverty households in Hale County are made up of people living alone. That translates to a potential market of 800 people in our county."
***
Have you ever considered building a tiny house? Let us know about your experiences.
Join our Newsletter
Get our best content on Architecture, Creative Strategies and Business. Delivered each week for free.
We won't send you spam. Unsubscribe at any time.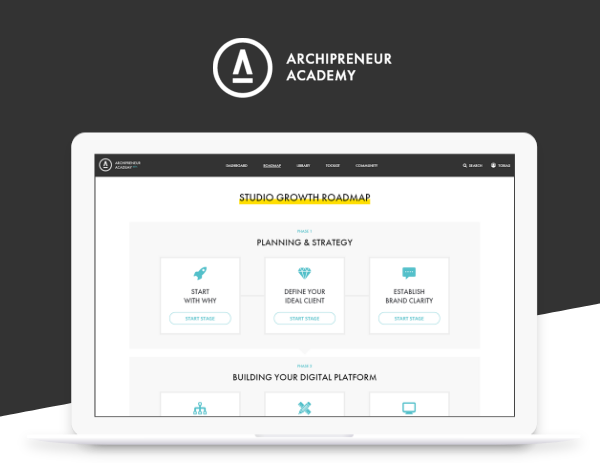 JOIN THE


ARCHIPRENEUR ACADEMY
9 Stage Studio Growth Roadmap
Library of In-Depth Courses
Checklists and Workbooks
Quick Tips and Tutorials
A Supportive Online Community
Download Checklist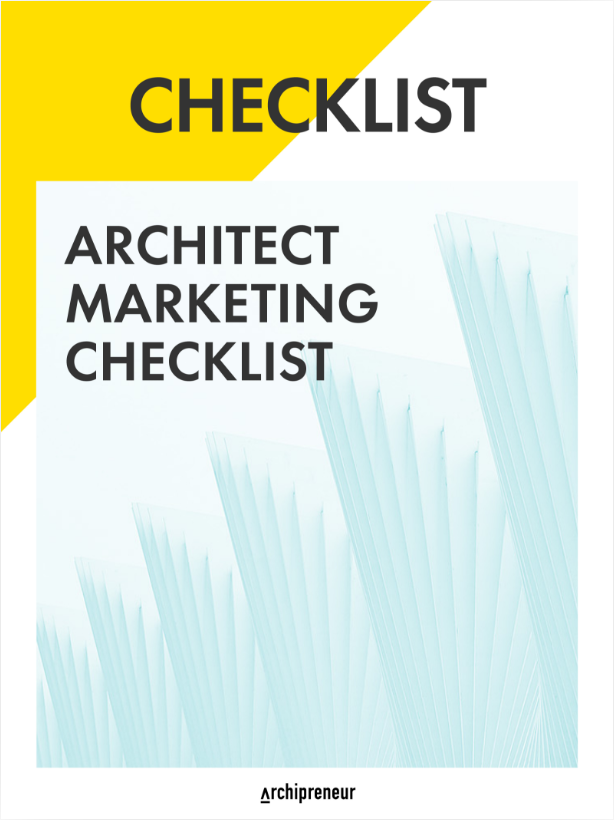 Recommended for you