Is Micro-Scale Housing the Future of Urban Living?
According to the United Nations' World Urbanization Prospects 2014 report, 54% of the global population lives in cities. These numbers are expected to rise in the future. As the population and rental prices continue to grow in large urban areas, a new trend of living in small places is gathering momentum.
High-density cities such as London, New York, and Tokyo are seeing an increase in the building of micro-apartments for single and two-person households, especially with the new Millennial generation which favors smaller, more affordable apartments or condominiums over larger houses. Architects and designers are increasingly coming up with space-efficient solutions that include flexible and transformable furniture, automation, and 3D printed objects. Developers in large urban areas are responding to this trend by building micro-apartment buildings that target first-time homebuyers and renters.
This micro-housing trend comes in various iterations from the slight to the extreme – from sleek designs by leading architects for middle income populations in developed countries to the hellish spaces of subdivided apartments in Hong Kong.
In New York, the groundbreaking micro-scale living project is nearing its completion. nArchitects won the 2012 competition organized by former New York mayor Michael Bloomberg to design micro-dwellings comprising units for one to two-person households. The 35,000-square-foot micro-unit building, formerly known as My Micro NY and later renamed Carmel Place, is located in Manhattan's Kips Bay area and contains 55 apartments ranging from 250 to 370 square feet in size. The building features steel frames and concrete slabs, with modular units that are prefabricated off-site. Tenants will share spaces such as the building's roof terrace, community room, lounge and gym. Other amenities include bicycle storage areas, storage rooms and lockers.
According to The New York Times, the monthly rent for most of these apartments will be $950, significantly lower than average for one-bedroom apartments in Manhattan, which is around $3,400. Over 60,000 applications for these apartments have already been received from potential tenants.
Co-living is another trend that is being tested in large cities. Following the success of its co-working spaces, WeWork has since expanded into the field of residential architecture. WeLive recently opened in New York, welcoming in its first 80 tenants – a mixture of WeWork's employees and the company's members. Combining micro-housing and dorm-like accommodation, WeLive offers small apartments of around 450 square feet for $2,000 a month as well as larger, 1,000-square-foot, four-bedroom units. The development is fully connected via an app that lets tenants use different services in the building.
In London, Pocket Living develops micro-unit buildings with affordable one-bedroom flats called 'starter homes' for first-time buyers who earn less than London's affordable housing limit, currently £66,000. Pocket's developments are close to Central London and are cheaper than the market rates. Their first development opened in 2008 and was followed by several other buildings in Camden, Hackney, Ealing and Lewisham.
Pocket's founder, former investment banker Marc Vlessing, noticed the trend of building residential units on infill lots in London. Vlessing made an arrangement with local authority planners and started building high-density developments using modular construction. The company is planning to expand to other parts of the UK within the next five years.
Located in Seoul's largest district, Songpa Micro-Housing functions as a small urban village that blurs the line between individual living units and semi-public and open-program spaces, adding significant social value to the complex's reconfigurable blocks. The unit's blocks, accessible via a single core, are arranged to comply with local zoning requirements, allowing Songpa's architects to form a tapioca-like outer layer that permeates the main volumes and acts as a soft byway between public and private spaces, interior and exterior.
Two unit sizes of 120 and 240 square feet were designed with extreme flexibility in mind, both internally and in relation to each other. Operable walls, built-in furniture, and transformable elements accentuate the functional flexibility of the spaces while subtler interventions, such as the introduction of clerestory windows and extended sight lines, create an impression of spaciousness.
Micro-apartments are not a new thing. The concept of small living spaces was pioneered by Japanese architects back in the 1970s, starting with Kisho Kurokawa's iconic Nakagin Capsule Tower  in 1972. Perhaps the most extreme version of micro-living can be found in modern-day Tokyo; one of the most densely populated cities in the world. Over the last decades, landlords have developed sharing houses, known as 'geki-sema', which are incredibly small living units that people use solely for sleeping and storing their possessions. These are in effect stacked boxes, are often windowless, and target young professionals looking for a central city location. These units cost £320 to rent per month, and include electricity and heating.
Product manufacturers like IKEA are also getting on-board with the micro-living trend. The Swedish company released a new collection of space-saving, multifunctional furniture as a response to a growing population living in small dwellings. Their 'On the Move' collection went on sale in 2014. "We were thinking about the needs of the young urban generations that often forgo space to follow their dreams in the big cities," Gemma Arranz, Interior Design Manager for Ikea UK and Ireland told Dezeen, "The collection is flexible, affordable, beautiful and can be easily moved within the home to maximize the smallest of spaces."
***
Do you think the micro-housing trend is here to stay? How will it change our cities in the future?
Join our Newsletter
Get our best content on Architecture, Creative Strategies and Business. Delivered each week for free.
We won't send you spam. Unsubscribe at any time.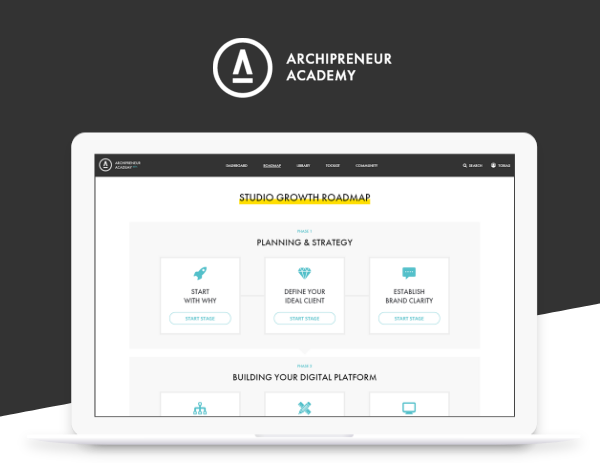 JOIN THE


ARCHIPRENEUR ACADEMY
9 Stage Studio Growth Roadmap
Library of In-Depth Courses
Checklists and Workbooks
Quick Tips and Tutorials
A Supportive Online Community
Download Checklist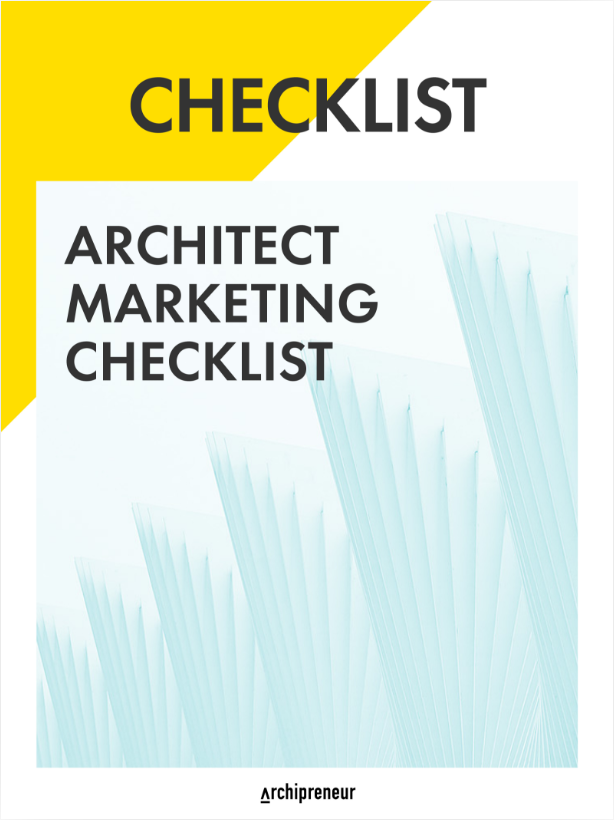 Recommended for you