7 Inspiring Female Archipreneurs Show How It's Done
Is archipreneurship a perfect alternative to trying to break the glass ceiling? These 7 female archipreneurs are proving that innovation, great business, and passion all trump gender bias.
The AEC industry suffers from a disproportionate number of male over female professionals. A large number of female architects leave the profession early on in their careers, with unequal pay and the tendency to be overlooked in for senior positions cited alongside many other reasons.
Given these issues, why should women consider archipreneurship? Wouldn't all the obstacles that come with being an entrepreneur simply add to the prevailing obstacles for women working in the field of architecture? Although running an enterprise will naturally involve a certain level of stress, being one's own boss in archipreneurship enables women to compete with their male counterparts on a more equal playing field. Archipreneurship, then, presents an interesting alternative for women who don't want to climb a male dominated hierarchy of conventionally run architecture practices.
This hypothesis – that archipreneurship opens up opportunities for women and levels the playing field – is supported by the last two Global Entrepreneurship Monitor (GEM) surveys, which showed that female-led startups were more resilient during the 2008 recession, and that there has been a 40 percent increase of women (compared to 20 percent of men) going into self-employment since 2000. "An estimated 7 million female entrepreneurs and 5 million female business owners worldwide plan to grow their businesses by at least six employees over the next five years."
The following 7 female archipreneurs prove that they can practice architecture with autonomy and passion by taking alternative approaches that add value for clients and communities.
Gunita Kulikovska
Designer and entrepreneur Gunita Kuļikovska works at the intersection between architecture and technology. She made it onto Forbes Latvia's 2016 "30 under 30" list, and co-founded GO VR Studio, a company developing professional applications of virtual reality for the AEC industry. Their flagship product, Vividly, allows architects, real estate developers, construction companies and clients to experience and modify projects before they're built. In 2015, Kulikovska initiated the project and exhibition World without Architect? for the third Tallinn Architecture Biennale in 2015 that allowed visitors to participate in designing a house in VR, customize the designs, and 3D print their creations.
"I refused to believe that the only mission of a young architect in this world was to design forms and structures according to building regulations, and being beholden to a constant, competitive environment – all for tiny fees," she explained in an interview for Archipreneur, "so Go VR Studio answered the question of how to unleash the potential of an architectural mindset and create real value."
Anupama Kundoo
Indian architect Anupama Kundoo designs low-cost modular homes across India. She started her practice in 1990 where she was engaged as a researcher and teacher at several prestigious schools, including the AA School of Architecture in London and Parsons School of Design in New York. As a female architect, she has been at the forefront of the trend to build easily maintained and sustainable homes using modular elements. Her practice has enabled communities to build affordable, quality modular homes that have a low environmental footprint.
For the 2016 Venice Architecture Biennale, Kundoo brought together a team of Indian craftsmen and students from the University of Queensland and the Università Iuav di Venezia to build a full-sized model of her already completed 2000 project in India. The team used ferrocement for the model, which allowed them to build the house just as one would do with Lego blocks. Kundoo is a great example of how architects can combine research, teaching and practice to address a specific issue.
Courtney Brett Bridges
Courtney Brett Bridges went to college at 14, got into Auburn University's architecture program at 16, worked at Skidmore, Owings & Merrill (SOM) at 20, and at 24 became the youngest licensed architect in the history of the American Institute of Architects. Instead of climbing the ranks at SOM, she decided to create her own firm, Casburn Brett Architects, in 2012 in Alabama, away from big urban centers where most architecture practices set up shop. Around this time, she caught the eye of lean urbanism evangelist Andrés Duany, with whom she collaborated on a new master plan for High Point, North Carolina.
Brett Bridges focused her efforts on keeping her business approach lean and bettering small communities instead of opening several offices across the country. "In some small communities we come in and talk about lessening parking requirements and doing natural drainage, with buildings that are right on the road and walkable," Brett Bridges told Curbed. She continues to work as an architect while she acts as a mediator between local government and developers.
Rocio Romero
Rocio Romero is a 35-year-old Chilean-American architect and entrepreneur. Her line of prefab houses, LV Homes, come as flexible designs that clients can purchase for under $50,000. She graduated from the University of California, Berkeley, and the Southern California Institute of Architecture. She designed her first house for her parents in Chile, which later evolved into the LV Home and became the basis of her business.
Romero works with individual manufacturers to acquire trusses, wall panels and exterior cladding materials, and has the units transported via flatbed semi-trailers. By productizing her services, Romero has created a sustainable enterprise that allows for the streamlined production of beautifully designed living units. With Romero's approach, clients know the value they get for their money as they can experiment with all the aspects of their house before it's created, from layouts to sizes and finishes.
Tracy Young
Tracy Young is the founder of PlanGrid, an extremely popular mobile construction app that digitizes documentation such as reports, field notes, change orders and any type of document used during construction processes that would otherwise come in paper form. The app combines cloud-based storage with portable devices like the iPad.
Before starting her own company, Young worked as a construction field engineer on several civil projects. After experiencing the cumbersome nature of working with documents on construction sites, she recognized the need for a tool that would save construction companies money, reduce paper waste and maximize efficiency.
To establish PlanGrid, Young and her friend Ryan Sutton-Gee quit their jobs, brought on board two more co-founders, and put all their effort into building the company. The business has since seen a surge in users and has become the number one app for the construction industry.
Catherine Johnson and Rebecca Rudolph
Catherine Johnson and Rebecca Rudolph of Design, Bitches built their design firm by addressing a specific, growing niche in the architecture of Los Angeles. Their designs are closely connected to the food scene in LA and are infused with references to popular culture, movies, art and fashion. So far, they have designed several restaurants and food-related venues.
Both Johnson and Rudolph made the AR Women in Architecture Awards 2016 shortlist as a power duo that's taking Los Angeles by storm. The humor and playfulness with which they approach design is embodied in their name. In an interview for LA Weekly Johnson said, "When we take our drawings to get building permits, our name makes the ladies at the building department smile."
Join our Newsletter
Get our best content on Architecture, Creative Strategies and Business. Delivered each week for free.
We won't send you spam. Unsubscribe at any time.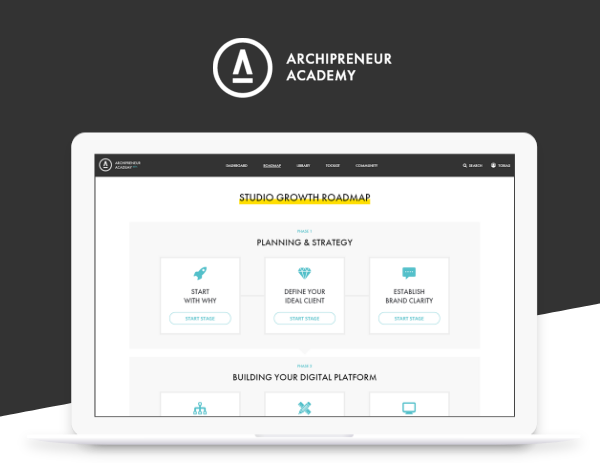 JOIN THE


ARCHIPRENEUR ACADEMY
9 Stage Studio Growth Roadmap
Library of In-Depth Courses
Checklists and Workbooks
Quick Tips and Tutorials
A Supportive Online Community
Download Checklist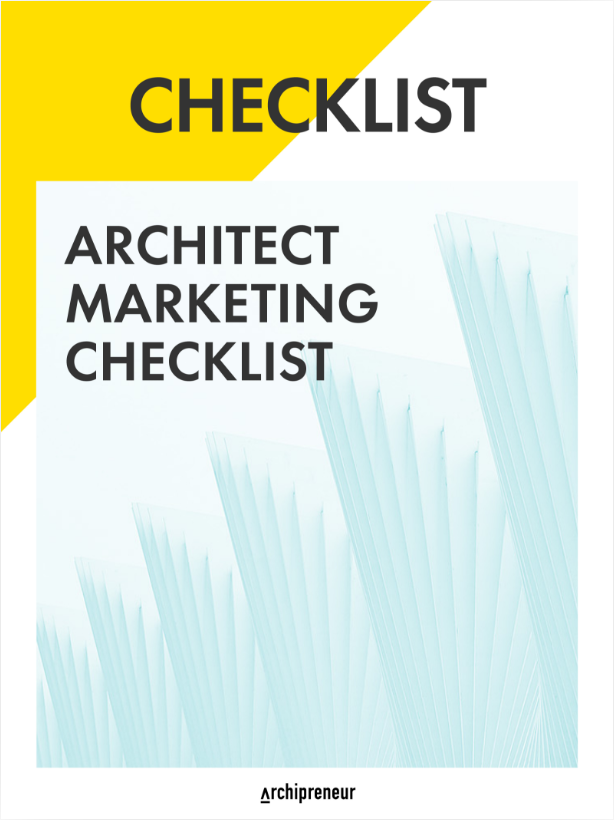 Recommended for you