Editor's Pick: Daniel Susskind and Alastair Parvin Debate the Future for Architects
Welcome to Editor's Picks, where we feature our favorite interviews, must-watch videos and innovative news from the architectural, design and building communities' movers and shakers. This week, we want to share with you a panel discussion with Daniel Susskind and Alastair Parvin about the future of architects, organized by the London School of Architecture (LSA).
The business world is changing, and so is the world of architecture. The 'space as a service' concept and digital technologies are affecting the architect's profession. Unfortunately, architecture graduates are coming to learn about these changes somewhat late in the game, and part of the problem lies in the plodding, defunct methodologies that are taught in architectural schools.
The LSA, founded by Will Hunter in 2013 (read our interview with him), however, is proposing a different type of educational enterprise. The LSA wants to make an education in architecture more affordable, emphasizing 'real world practice' and better preparing talented graduates for tackling the vast changes that the architectural profession is currently undergoing.
The future for architects is one of the school's most pressing concerns. In a panel discussion at the Design Museum last month, the LSA invited leading thinkers Alastair Parvin and Daniel Susskind to debate the contemporary state of the profession.
Alastair Parvin is a strategic designer at 00 London and a co-founder of WikiHouse Foundation. We have previously written about WikiHouse, where we outlined Alastair's simple but provocative idea: what if, instead of architects creating buildings for those who can afford to commission them, regular citizens could design and build their own houses? This concept is at the heart of WikiHouse, an open source construction kit that means just about anyone can build a house, anywhere, anytime.
Daniel Susskind is co-author with Richard Susskind of The Future of the Professions, and is a lecturer in Economics at Balliol College, Oxford. Previously, he worked for the British government in the Prime Minister's Strategy Unit, as well as in the Policy Unit in 10 Downing Street and as a Senior Policy Adviser in the Cabinet Office.
Alastair and Daniel – who are at the forefront of critical enquiry into the role of the architect – both presented their visions for how the profession must evolve in a panel discussion with LSA founder Will Hunter and Farshid Moussavi, founder of Farshid Moussavi Architecture and Professor in Practice of Architecture at Harvard University Graduate School of Design.
See for yourself:
***
We presented our own vision for the 5 emerging trends that will shape the future of architecture in a recent article. What do you think the future for architects will look like?
Join our Newsletter
Get our best content on Architecture, Creative Strategies and Business. Delivered each week for free.
We won't send you spam. Unsubscribe at any time.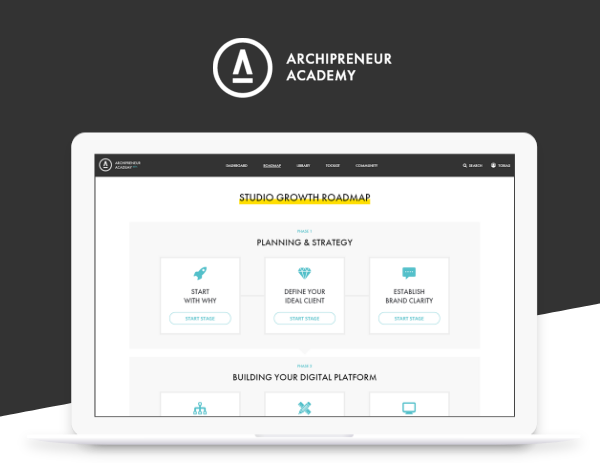 JOIN THE


ARCHIPRENEUR ACADEMY
9 Stage Studio Growth Roadmap
Library of In-Depth Courses
Checklists and Workbooks
Quick Tips and Tutorials
A Supportive Online Community
Download Checklist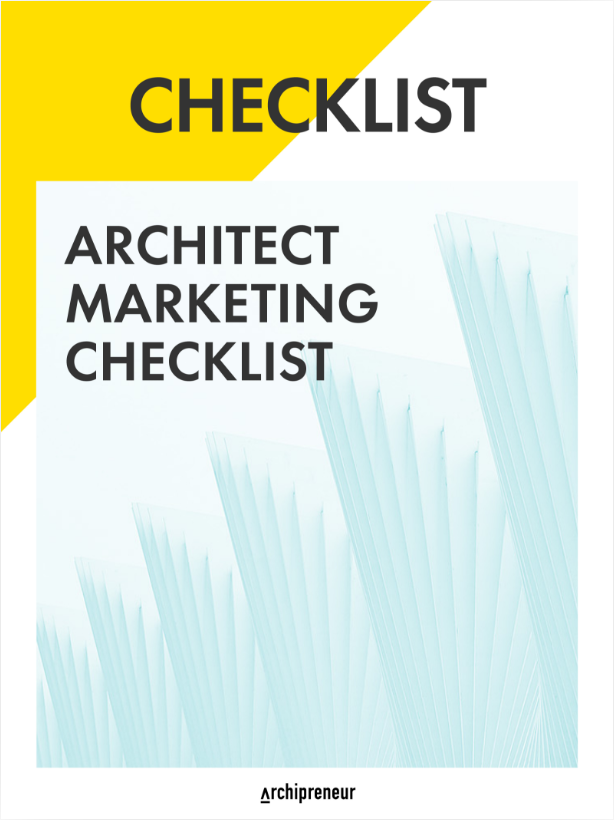 Recommended for you