How Architects Can Use Instagram to Promote Their Work
Since its launch in 2010, Instagram has become one of the most popular social media platforms with user-generated content. But how useful can Instagram be for architects and those working in the AEC industry? Apparently, extremely useful. Read on to find out how.
The majority of architects still don't see marketing as a hugely important part of their business. Studio principals often fail to incorporate marketing into their business strategy and underestimate its impact on their businesses.
How can you utilize your past projects to acquire new clients? Does your work speak about your philosophy, way of doing things, your interests and passions?
By taking marketing seriously, you can tell your story and differentiate yourself from the competition. Online marketing in particular has changed the way that small- and medium-sized firms can compete in the AEC industry.
Social media is an important element of your marketing strategy. It relies on the principles of inbound marketing, which focuses on attracting clients by establishing a non-interruptive presence online by educating, building communities and establishing leadership. Although traditional marketing tools such as landing pages, newsletters and emails are still effective marketing tools, engaging social media profiles can make a huge impact on the way your business is perceived.
As architects start to use social media, it becomes important to figure out which of the platforms can be the most effective for their specific niche. The endless sea of options can make it difficult not to waste energy on too many things. Poor social media choices can tarnish your brand and make you invest huge amounts of time without getting results.
Instagram is proving to be a powerful tool in content marketing. It is a smartphone app that people use to share images and videos. You can start your own account by following other architects, clients, and magazine and blog editors.
According to a recent study by Forrester, Instagram users are 58 times more likely to like, share or comment on a brand post than Facebook users, and 120 times more likely than Twitter users. This is largely due to the fact that Instagram is more casual than Facebook, it is primarily visual and doesn't have the timeline structure that makes people hesitant to like other people's older content.
On Instagram, image is king. With over 400 million users, the platform has become a global community and one of professional marketers' favorite tools.
Simplicity makes Instagram effective. Photos, videos, infographics and memes can all be shared to create a type of 'storyboard' that can be much more powerful than long-form sales emails and pages. You can offer them behind-the-scenes insight into your daily operations, as well as snapshots from events, travels, construction sites and your personal life. You can present your projects from pencil drawing board to bricks and mortar and expand awareness of your passion projects.
Hashtags can be placed underneath images to help potential fans find your content. You can even follow hashtags yourself to better engage with users and competitors, and figure out how your fans respond to individual words and content. Backlinking is not possible on Instagram, except in your bio, which dictates how you use the platform.
Growing a social media following is a must these days, but unless you are an established architect, it's going to take a lot of work. You can use various social media growth services that manage to attract potential customers and clients by focusing on specific targets or niches. This usually means targeting the followers of similar designers, your past projects, or influencers that your clients pay attention to.
Instagram integrates very well with other social media platforms. Since Facebook purchased Instagram for $1 billion in 2012, the two social platforms have integrated their content, allowing users to easily expand their following by merging fans from both platforms.
Plan your Instagram posts. Create a calendar and create content upfront as this saves time. Schedule and automate Instagram updates using one of several tools available online such as Later, ScheduGram and Latergramme. These services allow you to post from a browser or mobile apps, upload multiple images and videos, edit them and organize your Instagram posts. Curate your page by acting as an editor.
Use trending hashtags, but don't abuse them. Hashtags make your content discoverable and allows you to connect based on common themes and interests, but if you include more than a few hashtags, you might come off as desperate and attract the wrong kind of followers. The more specific your hashtags are, the more targeted your audience will be.
While Twitter hashtags usually relate to a topic, Instagram hashtags are more focused on locations, descriptions of images, tools used to capture them, and a broader story behind the image. Create hashtags that relate to your brand but don't necessarily include your brand's name. Hashtags should be as short and intuitive as possible.
You can research large Instagram accounts that operate in your niche and offer sponsored posts. These accounts usually feature an email in their bio. You can contact them and ask for their sponsored posts rates.
You won't be able to track how much traffic to your website is generated through Instagram. Experts advise using customized shortened links in your bio (Instagram doesn't allow linking in the comments). You can check the data at the shortener service and make the link lead to your landing page tailored to your Instagram following. You can use the link to offer free content and eBooks, newsletters, blog posts and other social media channels.
***
Archipreneur.com has just started its Instagram account and is now proud to announce 1,000+ followers. We share architecture photos, projects, advice and motivation on how to start your own architecture business, and sometimes just our travel pictures – of amazing architecture of course! Follow us on instagram.com/archipreneurmag.
Join our Newsletter
Get our best content on Architecture, Creative Strategies and Business. Delivered each week for free.
We won't send you spam. Unsubscribe at any time.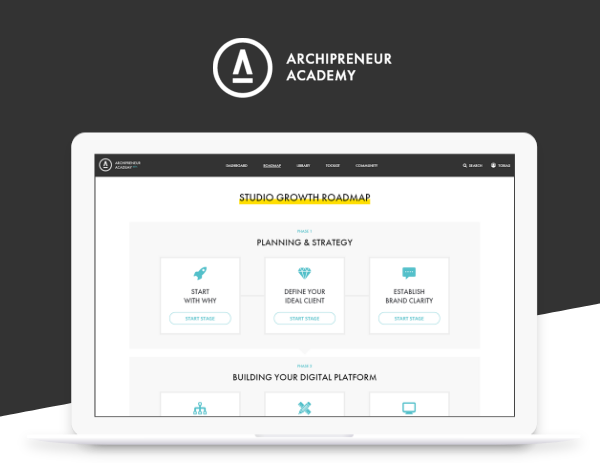 JOIN THE


ARCHIPRENEUR ACADEMY
9 Stage Studio Growth Roadmap
Library of In-Depth Courses
Checklists and Workbooks
Quick Tips and Tutorials
A Supportive Online Community
Download Checklist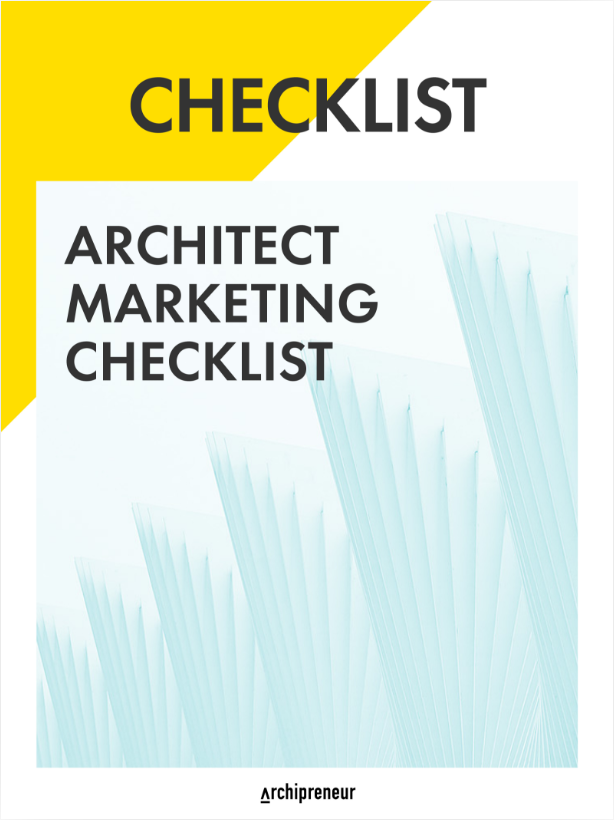 Recommended for you