Coincraft: Helping Architects Manage Their Time and Money with Ryan King
A very warm welcome to "Archipreneur Insights", the interview series with the architectural, design and building community's movers and shakers. In this series we get to grips with their opinions, thoughts and practical solutions and learn how to apply their ideas to our own creative work for success in the field of architecture and beyond.
This week's interview is with Ryan King, the founder and CEO of Coincraft, a practice and project management service for architectural businesses.
Coincraft is a service that helps architectural practices to analyze and manage their projects and business. You can forecast your cash flows, project budgets and track time to overview your project cost. A product which definitely fills a gap in the business of architecture environment.
Ryan is an entrepreneur who had worked in different professional fields; from architecture to graphic and web design. Here is Ryan's perspective on the architectural profession and how he expects to make improvements how architectural practices are run.
I hope you enjoy the interview!
---
What made you decide to start Coincraft.co? Was there a particular moment that sealed the decision for you?
I was working for a small architecture practice and was given the job of finding a cashflow and project management solution; in particular, something that would forecast rather than just track data.
We couldn't really find anything affordable and simple to use that suited the needs of architects and as I spoke to more architecture practices they were all facing similar problems. So I started working on a solution and it all escalated from there.
How does Coincraft help architectural practices to run and improve their business planning more successfully?
Coincraft provides you with a way to see your business and project metrics. For example, is your business making enough money, both right now and in the future? Are your projects profitable? Do your staff have enough time available to hit project deadlines?
Coincraft answers all these questions with an interface that is built for visual thinkers like architects. Instead of getting bogged down with tables of numbers you can plan your business in exploratory and intuitive way.
You just released a new project management feature within Coincraft. Could you tell us about that?
It's our project and staff scheduling tool. The exiting thing is our interface; you can pull sliders around and adjust your fees, budgets, and staff schedules to see what affect they have on your business in real time.
This takes a lot of the guess work out of running practice, and instantly you can know how many staff hours are available, what milestones you need to hit and when you need to hit them, and what budgets a required to run a profitable project.
What do you find the most fulfilling about your current job as an Internet entrepreneur within the architectural community?
I've met a lot of architects who don't necessarily have the time, resources, or training to best manage their business; it's great to be able to remove that struggle and give them the insights they need to focus on creating great architecture.
How has your architectural training helped you in the actual running of your business? What specific/transferable skills have proved the most useful?
I think design is a skill that can be transferred to any discipline. Everything I do is design, whether it be business models, marketing strategies, or interface design, you're always designing something to create a desired outcome as it interacts with people and other elements in the system – if you can't reach your desired outcomes then it's poor design.
In particular, I think the way architects twist the rules to work with planning restrictions is a great asset to an entrepreneur. Where as new constraints can be inhibiting for some, the architect knows how to work with constraints to reach their desired goals.
Architects are also comfortable not knowing what they're doing, and that can happen a lot as an entrepreneur exploring new ways of doing things. Architects are great at questioning conventions and creating novel approaches to solving problems; whereas fields that have a direct A-to-B approach to solving problems struggle without a path laid before them.
Do you have any tips for "Archipreneurs" who want to start and build their own business?
You should just dive in and get started working on your business full time. At first we tried working Coincraft during nights and weekends but it was getting nowhere. It wasn't until we started working full-time things gained momentum.
If you're starting a business you should give it your full attention. It's a risk, but the reward is much greater than never trying in the first place.
How do you see the future of architecture? In which areas (outside of traditional practice) can you see major opportunities for up and coming architects?
The two biggest problems I see facing architects in the future are firstly becoming more of a necessary industry and secondly making architecture more accessible to the general public.
In most circumstances you don't need an architect to get a building built. The second there's a cash deficit architects are generally out of a job as we all saw in the recent recession. On top of that the general public see architecture is an unnecessary stylistic overlay to a building. In a lot of ways architecture is considered an unnecessary industry but I would like to see the day where an architect is involved in every built structure.
There's a few different approaches to making this happen. There's policy, education, marketing, but I think a great strategy involves getting as many people as possible to experience good design and architecture. To further distribute architecture amongst the population I think architects need to become more business savvy – that's partly designing more affordable housing, but also experimenting with new business models in order to create greater architectural distribution whilst earning a decent salary.
We're already seeing great approaches with this in Melbourne with the Nightingale Apartments. I'd love to see more projects like that and hope Coincraft can help architects be more comfortable with developing new business strategies in the future – and ultimately become more business savvy.
About Ryan
Ryan has been worked for a few architecture practices over the last couple years. Previously working in graphic design, and a hobbyist programmer, Ryan handles a bit of everything in Coincraft, overseeing business strategy, product management and branding. He sees Coincraft as an opportunity to combine his many interests and significantly improve how architectural practices are run.
Join our Newsletter
Get our best content on Architecture, Creative Strategies and Business. Delivered each week for free.
We won't send you spam. Unsubscribe at any time.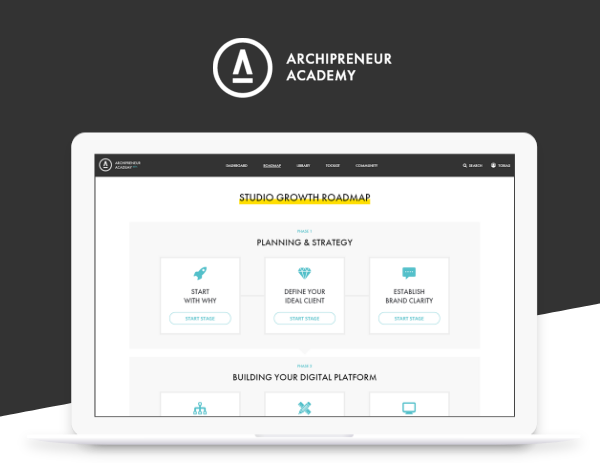 JOIN THE


ARCHIPRENEUR ACADEMY
9 Stage Studio Growth Roadmap
Library of In-Depth Courses
Checklists and Workbooks
Quick Tips and Tutorials
A Supportive Online Community
Download Checklist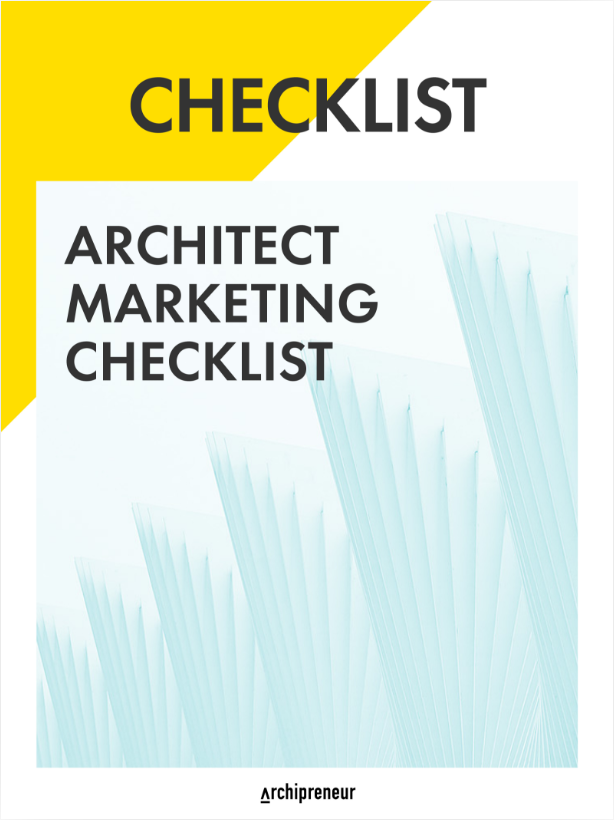 Recommended for you