Hitting the BIG Time: Bjarke Ingels on Entrepreneurship and Architecture
Henrik Werdelin, partner at venture development firm Prehype, has released a podcast episode in which he speaks to Danish architect Bjarke Ingels about entrepreneurship, business and the convergence of architecture and technology. Entitled "Bjarke Ingels – What Entrepreneurs and Architects can Teach Each Other", the conversation centers around the idea of architecture as a hybrid discipline which integrates the digital world with the physical one.
Ingels starts off by reiterating his firm's design approach of treating architecture not as a goal, but the means- a facilitator of life which aims to maximize the opportunities in different aspects of life. He points out the shared vocabulary between architecture and technological developments as an occurrence symptomatic of a deeper connection.
"When you look at the world of architecture and the world of business, especially tech business, it's interesting to see how much you guys use terminology from my industry; the "architecture" of a site or an app, you talk about "building blocks", and even the idea of developers and entrepreneurs all comes from the construction industry."
While agreeing that both entrepreneurship, which is most often exclusively linked to the tech industry, and architecture share the same interest in observing and understanding users, Ingels points out the vast differences in testing methodologies between tech and architecture.
While software evolves through user experience, architects usually consider their work done as soon as they hand over the keys to the building. This centuries-long perception of the scope of architects' work is radically changing and Ingels expresses his intent to, instead of creating frameworks for life, design buildings that change in a more organic way as a kind of wiring or neural network.
He mentions the recent phenomenon of technology altering the physical world through the work of such tech giants as Google, Uber, WeWork, which are proving the efficiency of approaching an offline topic with a digital mindset. Ingels sees environmental design as the first major part of the architecture industry in which this crossover is possible.
He notes the importance of BIM and building performance simulations which can provide a vast amount of information on a building yet to be built and goes to describe a future in which the smarter way of going about designing buildings would be to create houses which are easily replaced.
"The environmental technology accelerates in performance so rapidly that the shorter lifespan a building has, the more sustainable it can actually be…That's one of the fascinating things about a car like Tesla-one of the ways you upgrade a model is to simply download an enhanced operating system that runs in the same circuits but gives you new functionality."
Ingels sees site-specific design as a way of avoiding overly mechanized design solutions and uniformity that once plagued the International style. He mentions the firm's recent design for Google's new HQ in Mountain View, California, as a kind of testing grounds for some of these ideas. To learn more about this project, Ingels' ideas concerning entrepreneurship and architecture, along with the architect's favorite game at the moment, click on the soundcloud link above and listen to the entire podcast episode.
Join our Newsletter
Get our best content on Architecture, Creative Strategies and Business. Delivered each week for free.
We won't send you spam. Unsubscribe at any time.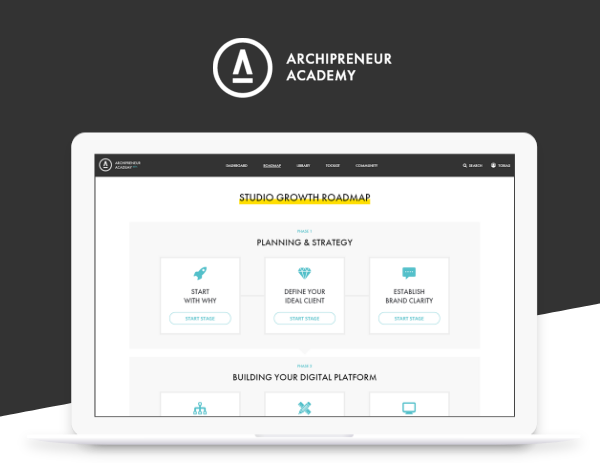 JOIN THE


ARCHIPRENEUR ACADEMY
9 Stage Studio Growth Roadmap
Library of In-Depth Courses
Checklists and Workbooks
Quick Tips and Tutorials
A Supportive Online Community
Download Checklist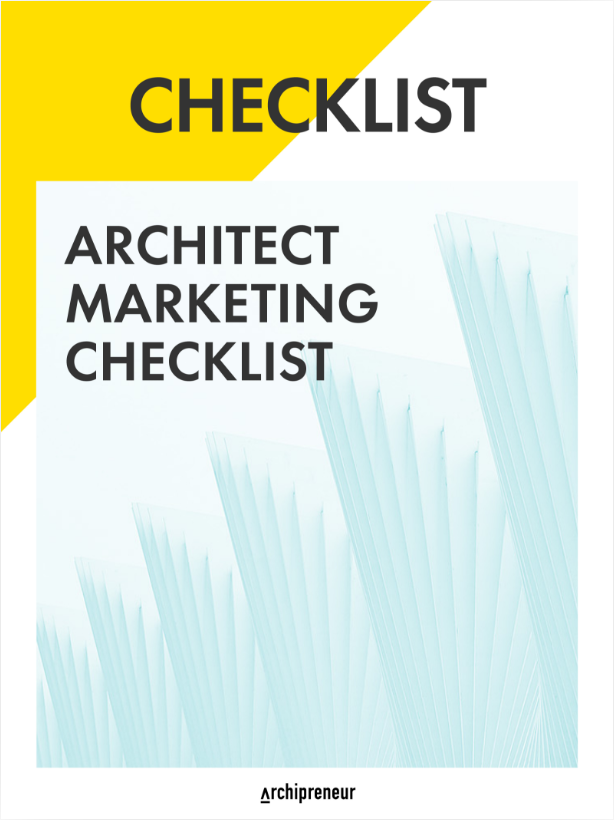 Recommended for you