Top 10 Emerging Architecture Practices of 2018
At the end of every year we take a look at some of the most promising emerging architecture practices that exemplify innovative and experimental aspects of the architectural profession. These enterprises often work across disciplines and scales, and manage to push the envelope despite their small size, geographical constraints or youth.
We've compiled a list of 10 emerging architecture studios that are already making an impact on the built environment and show the potential to continue to innovate, affect social change and explore new design approaches.
Read more about the offices in the latest issue of the Archipreneur Magazine.
CIVIC Architects
After university, the founders of Civic Architects collaborated on temporary exhibitions and smaller projects until the concept of Cloud Collective was born. This umbrella enterprise consists of three firms– Civic, Bright, and Matters– which take on a variety of design challenges, including public architecture, scenography, and strategic urban planning. Civic was founded in 2015 in Amsterdam and has produced a number of impressive projects including the Public Library in Tilburg and Piushaven Harbour Pavilion in The Netherlands. The Harbour Pavilion functions as a landmark for recreational boats and yachts within a striking steel structure that combines the public viewing platform and the restaurant under one roof.
Edward Ogosta Architecture
Los Angeles-based architect Edward Ogosta founded his firm in 2011 as a practice that tackles a wide range of design challenges– from cultural facilities to high-end ­residen­ces and multi-family housing. Ogosta, who also teaches, has been named a 2018 Design Vanguard by Architectural Record. One of the firm's flagship projects is the Four Eyes House, a building conceived as a tool that enhances the natural phenomena of Coachella Valley, California. Its four towers housing the sleeping quarters are oriented towards the sunrise in the east, the mountains in the south, the city to the west, and the starry night sky. Edward Ogosta Architecture demonstrate a bold perspective towards volume balanced with sensitivity for long-term sustainability. 
Comunal: Taller de Arquitectura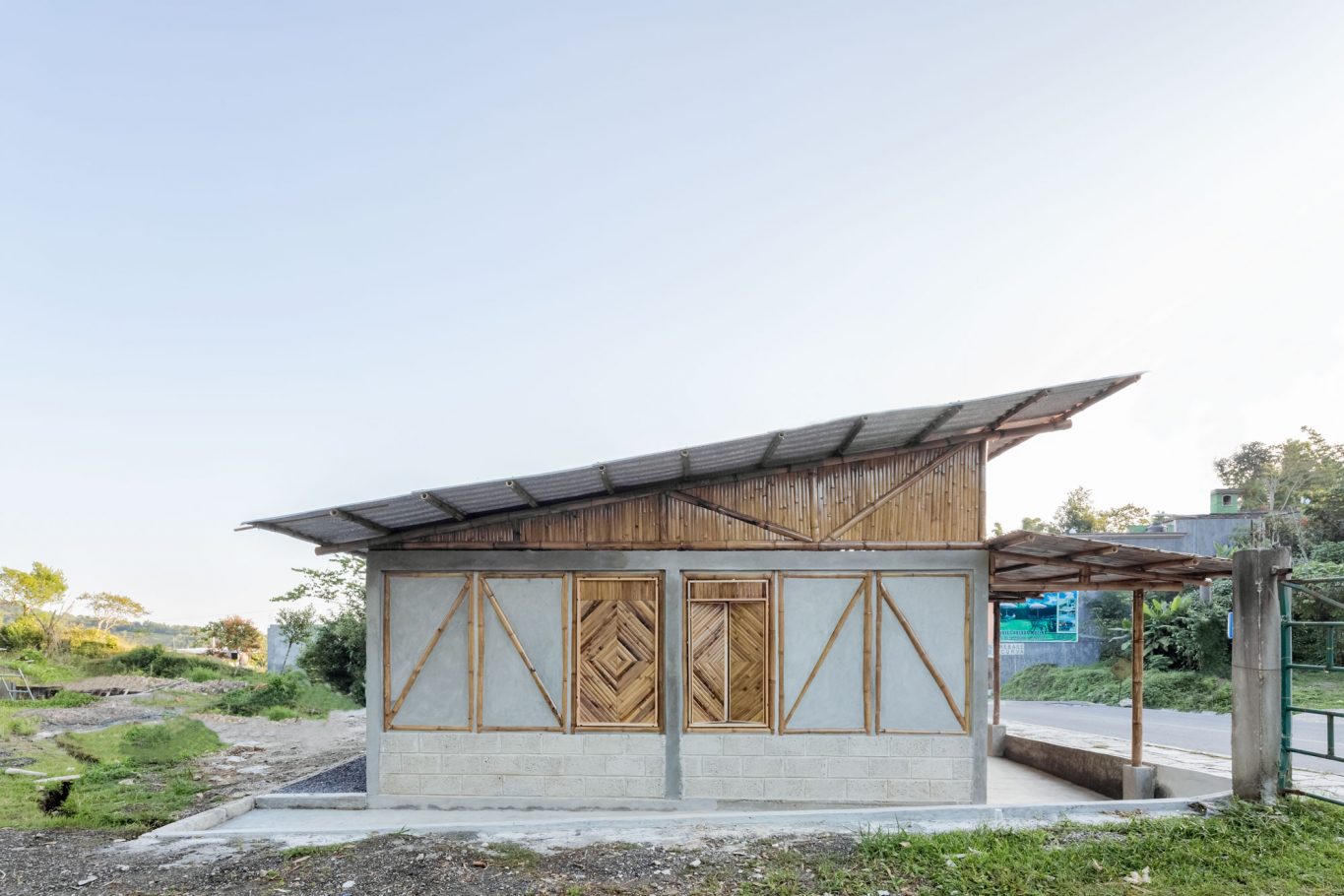 Founded in 2015 by Mariana Ordóñez and Abraham Aragón, the studio has already begun to tackle social issues by providing design services to underserved communities. Comunal: Taller de Arquitectura proposed a housing project in Mexico that utilized the site's surplus bamboo and includes the local community in the construction process. The design team also focused on training the local community to replicate the design in other locations. The project was conceived as a modular structure and both the land and bamboo were donated by the community. 
Agency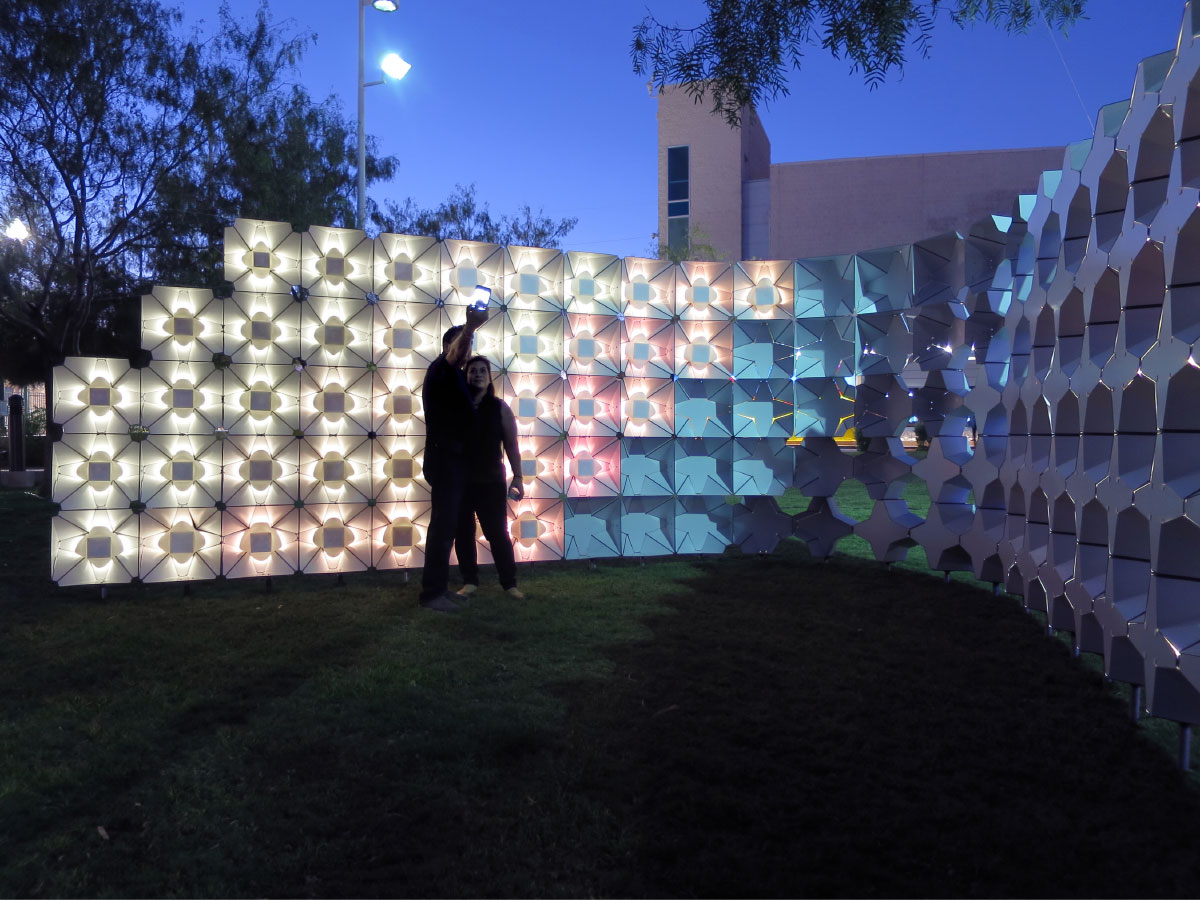 This Texas-based studio founded by architects Ersela Kripa and Stephen Mueller completed their first project in 2008. Now, they are working with a local entrepreneur in El Paso to adaptively reuse a warehouse site and they are scaling up their Delta Fabrics project ­dealing with data mapping executed during the 2017 Shenzhen Bi-City Biennale of Urbanism/Architecture. The project used Arduino sensors to monitor air quality along the border between Hong Kong and Shenzhen. Agency is looking to mass-produce these sensors and distribute them to residents for daily measurement of air quality. This preparedness to incorporate new tech into their work is what makes Agency nimble and fresh. The studio has received The Architectural League of New York's Emerging Voices award.
Rever & Drage
Three architects and former classmates Martin Beverfjord, Tom Auger and Eirik Lilledrange founded Rever & Drage which operates from Oslo and Flekkefjord, Norway. Some of the team's completed residential projects ­include self-built constructions using a variety of building methods and natural materials. One of their prominent projects is the cabin at Trolltind which features four different volumes brought together in a linear layout, with each segment housing a different function. The pro­ject introduces the designers' modern take on the traditional cluster farm typology which can be often seen throughout Norway.
Cherem Arquitectos
Cherem Arquitectos, which began as CheremSerrano, was founded it in 2003 while Cherem and friend Javier Serrano were both still at school. The firm's largest project to date was the 2011 conversion of a 17th-century mansion in Mexico City into a hotel. Today, Cherem Arquitectos are becoming known as creators of stand out projects like House P near Mexico City. The architects designed the house in collaboration with Rodolfo Diaz for Mexican footballer Aarón Padilla and his family. The client insisted on using concrete and having a strong connection to the natural surroundings. The firm's portfolio includes single-family residen­ces, hospitality work, religious and commercial buildings.
studioplusthree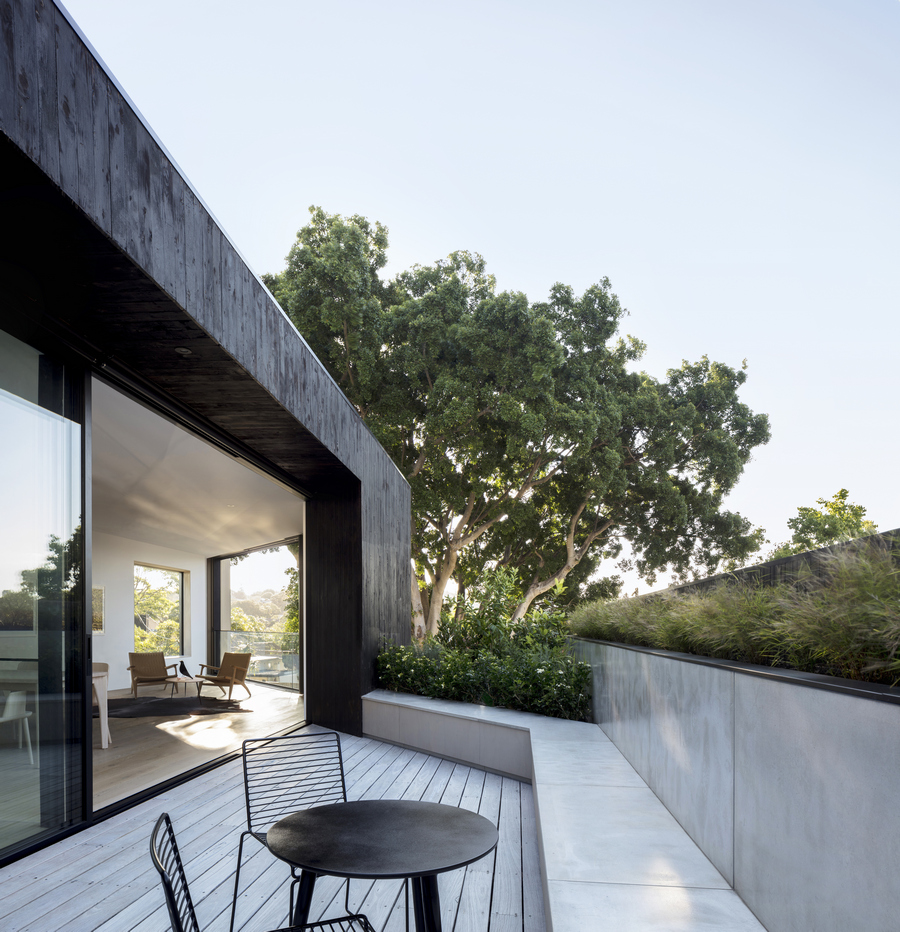 studioplusthree, founded by Simon Rochowski, Julin Ang and Joseph Byrne in 2014, is a multi-disciplinary enterprise involved in a range of different projects. The Australian studio works across architecture, exhibition and installation design, and has been selected for the Wallpaper* Magazine's Architects' Directory 2018, which features twenty of the world's best young architects. The team started out in graphic design and theater set design before coming to architecture. Aware of the rise of the sharing economy, the team tries to integrate social, economic and design issues to provide alternative solutions for housing. Notable pro­jects include the Platform House in east Sydney and exhibition projects for the Powerhouse Museum in Sydney and the Science Museum in London. 
31/44
31/44 Architects operates in both the Netherlands and the UK, with the ­majority of the team based in their East London studio. Formed in 2010 by William Burges, James Jeffries and Stephen Davies, 31/44 have worked on a range of award-winning new residential, mixed-use retail and hotel projects. Their designs respond to the physical, historical and social context of place, and are then diligently tested in both digital and hand-built models. 31/44's passion for craftsmanship is evident in their detailing as well as their use of bespoke building products, which are often a contemporary twist on a traditional material, from a patterned brick to a sculpted roof tile. At the Red House, 31/44 developed a cast concrete panel with decorative geometric relief used in the façade with matching red brick. This year the Red House has received a number of awards including The Manser Medal 2018. 
Mekado
Emerging architecture practice MEKADO is a Berlin-based international studio founded in 2015 with a strong focus on ­social, technological and ecological integration. Partners Slavis Poczebutas and Davide Prioli take an interdisciplinary approach to develop bespoke and sustainable solutions for a very diverse range of architectural, design and urbanism challenges. In addition to completing a full redesign and refurbishment of the boutique Hotel Augustinerhof in Nuremburg, MEKADO are also working on the design and masterplan a post-genocide reconciliation centre in Rwanda, a space which will focus on bringing survivors and perpetrators together. The centre will comprise a library, conference centre, a museum and exhibition space, media centre, restaurant and accommodation. 
KOGAA
Emerging architecture practice KOGAA, based in Brno, Czech Republic is a multi-disciplinary design practice for architecture, urban planning, interior and product design. Founded by Alexandra Georgescu, Tomas Kozelsky and Viktor Odstrcilik, they have demonstrated their expertise in adaptive re-use from concept to construction with their most celebrated project, the Distillery. Now they are working on a number of new projects including DADA, the creative conversion of a former warehouse building on the the Svitava riverbank into a space for studios, residences and multi-functional activities with a communal roof area. The rooftop garden acts as a rain collector, facilitating the water drainage as well as providing a shared urban garden for the local community.
Further links:
Join our Newsletter
Get our best content on Architecture, Creative Strategies and Business. Delivered each week for free.
We won't send you spam. Unsubscribe at any time.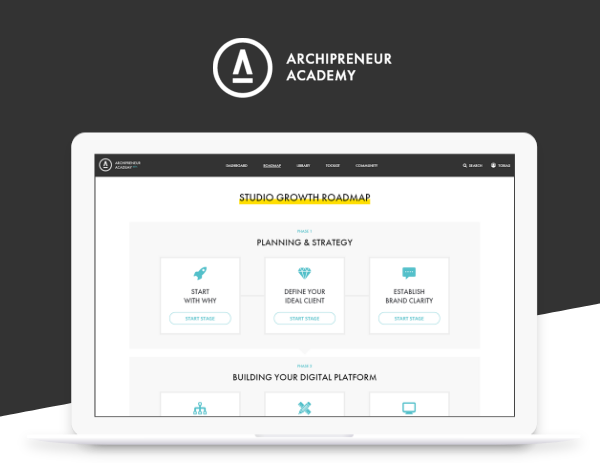 JOIN THE


ARCHIPRENEUR ACADEMY
9 Stage Studio Growth Roadmap
Library of In-Depth Courses
Checklists and Workbooks
Quick Tips and Tutorials
A Supportive Online Community
Download Checklist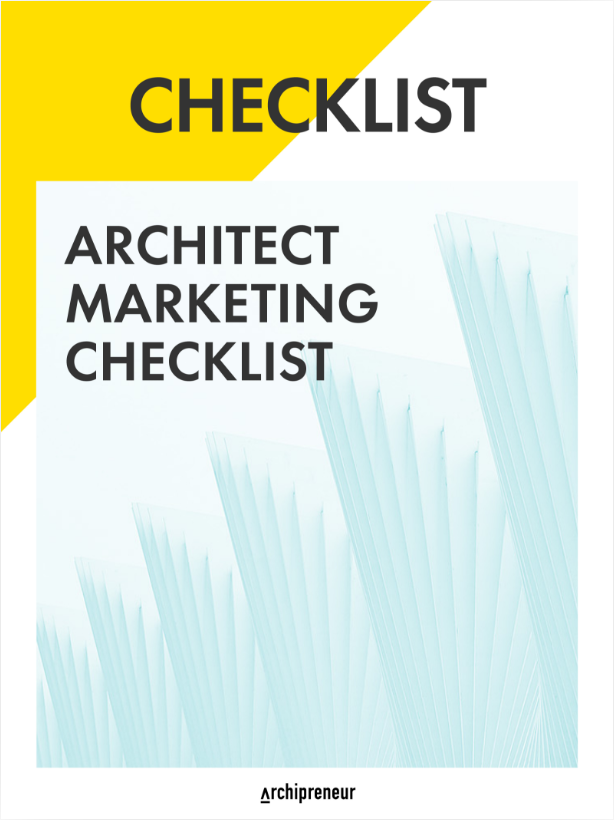 Recommended for you