2016 in Review: 2 Years after Launching Archipreneur
2 Years after Launching Archipreneur…The second year of running Archipreneur has come to an end. Lots of things happened. First, I would like to thank you, the readers, for all of the support and great feedback. This is what motivates me and my team every day. Today I want to share a small recap of 2016 and provide an outlook of 2017.
What happened in 2016
It is exciting to see the growing interest in our magazine. Compared to last year the number of visitors has almost tripled 2 years after launching archipreneur. People from all over the world are reading the magazine, subscribing to the newsletter and following Archipreneur on social media.
To date, we have interviewed more than 40 Archipreneurs who are creating and providing innovative products and services. Some well known names include Jakob Lange (Partner at BIG), Marc Kushner (Founder of Architizer) and Roger Zogolovitch (Founder of Solidspace). And we have more interesting interviews in the pipeline for the beginning of 2017. So stay tuned.
One highlight in 2016 was that I was invited to the BNA (Royal Institute of Dutch Architects) to Amsterdam for a presentation about the Archipreneur Concept and the future of the architectural profession. It was a great and inspiring event with a lot of new input. Special thanks to Victor and Jasper from the BNA for inviting me.
The biggest achievement for me in 2016 was to publish "The Archipreneur Concept" book in June after almost one year of hard work. The book was well receive within the online architecture community. Special thanks to all of our content partners including Archdaily, Architizer, Archsmarter and Archilovers for featuring it.
Plans and ideas for 2017
We have exciting plans for 2017.
At the beginning of the year we will launch a brand new course for Archipreneurs who are ready to start their own business or want to grow their existing business. The course will cover branding, marketing, business models and product creation for architects.
We have set up a private Facebook group for our readers. The group used to be for book buyers only. But we have opened it to all of you so we can share thoughts and ideas, discuss problems and give each other feedback. Here is the link to the group if you would like to sign up right now.
If you are based in Berlin, you should subscribe to the "The Archipreneur Meetup". I have already set up a meetup group and would like to start the first get together at the beginning of the year. That way we can also form an offline community of like-minded thinkers.
2017 will be a very exciting year for Archipreneur. Thanks again to you, the reader.
Happy New Year!
Join our Newsletter
Get our best content on Architecture, Creative Strategies and Business. Delivered each week for free.
We won't send you spam. Unsubscribe at any time.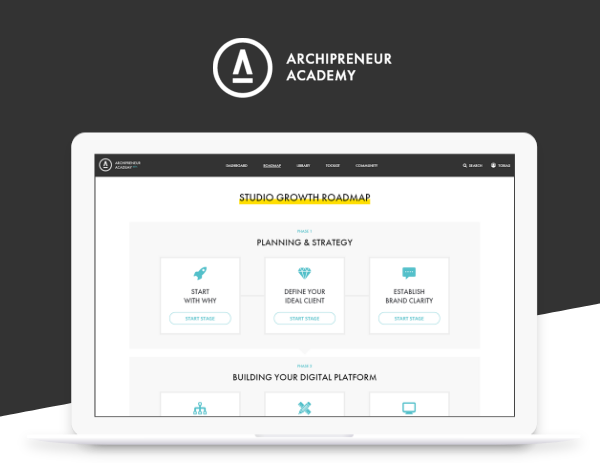 JOIN THE


ARCHIPRENEUR ACADEMY
9 Stage Studio Growth Roadmap
Library of In-Depth Courses
Checklists and Workbooks
Quick Tips and Tutorials
A Supportive Online Community
Download Checklist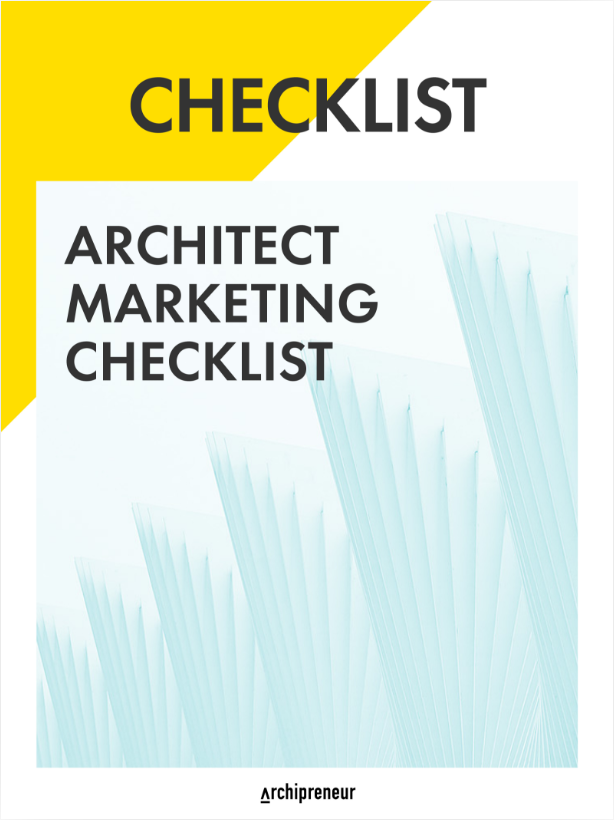 Recommended for you