Work on Your Business Not Only in Your Business
What if you could design and build your own ideas from the ground up without seeking constant compromises with the client?
What if you could transition your business from billing by the hour to a business that can effectively function without you, freeing you up for more creative and interesting tasks? It's a tempting proposal!
But how to start something like that when all you have is your architecture degree in your back pocket?
Here's where we come in...
As an Architect, You Design Buildings.
As an Entrepreneur, You Design Businesses.
As an Archipreneur, You Design Both.
Take Matters into Your Own Hands and Become an Archipreneur.
The rules in the Architecture, Engineering and Construction (AEC) industry are changing. Stay a step ahead of the competition by understanding what these changes mean for you. Design your business model not only your architecture.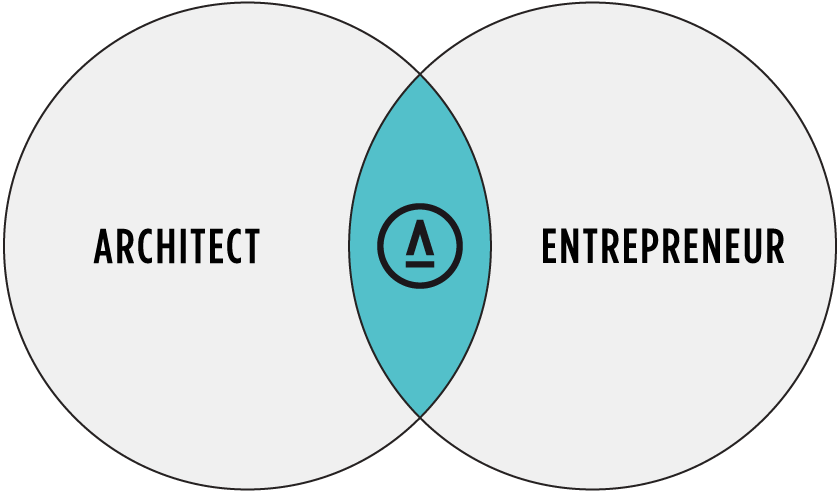 Are you ready to build your own business but don't know where to start? It's a common problem for architects. It's no secret that architectural schools provide very little in terms of business education. We are taught to value good designs above all else and often neglect the business side of how a project gets completed.
To fill this knowledge gap, the team at Archipreneur has collected in "The Archipreneur Concept" the best business models for entrepreneurially-minded architects and added some powerful case studies of some of the fastest-growing archipreneurial firms in the industry.