Presenting the Redevelopment New Lab, which Brings Startups to a Former Shipbuilding Facility
Welcome to our projects series where we present benchmarks of urban living – self developed by architects and creative city makers. This week we want to present you the recently completed redevelopment project New Lab by Macro Sea.
We met David Belt, the Executive Director and Founder of Macro Sea and Nicko Elliott, the Design Director of the company in the summer of 2015 for an interview for archipreneur.com. We already talked about the New Lab in the Brooklyn Navy Yard. Now after four years of working on Building 128, the 780 sqm high-tech design and prototyping center located in a 100 year-old former machine shop for the American ships used in both World Wars, opens to the public.
"In designing New Lab, we rejected industrial fetishism, iphone-ization, and tech 4.0," Nicko Elliott said. "We took an archaeological approach to futurism in creating a dignified space that reflects the ingenuity and integrity of the people working in it."
The stylistic period appealed to the design team because of its emphasis on indeterminacy, environmentalism, and a collaborative techno-optimism — it conferred a sense of glamour to engineering, science, and technology. The period also lent an appropriate frame through which to ask: How do we create an inspiring, contemporary workspace for today's designers, thinkers, and entrepreneurs?
Working with Marvel Architects, Macro Sea created a variety of workspaces – offices, private studios, advanced prototyping shops, and lofts – with shared amenity spaces like lounges, communal worktables, workshops, and meeting spaces. The architectural team devised suspended bridges from the building's existing gantry cranes to create connective social and exhibition spaces. The teams took detail cues from the existing building – both restoring and expanding upon the inherited language of the space.
"As developers and designers of the space, we were very attracted to this particular community that is simultaneously at the top of its intellectual and technological game, while looking into the abyss as entrepreneurs," David Belt said. "We wanted to build for them."
Eschewing open floor plans and traditional cubicles—as well as typical office furniture—Macro Sea custom-designed lightweight, demountable workstations with quilted wool and wood panels for sonic and visual privacy. Secluded spaces for individual or small group work are interspersed with communal work areas and interior plazas over two floors, thus emphasizing Macro Sea's intention to strike a balance between the need for privacy and the benefits of collaboration in design and fabrication.
While sourcing furniture by such late-period Modernists as Gaetano Pesce and Carlo Molino, Macro Sea developed a range of trestle furniture including an LED infinity-mirror reception desk, exhibition vitrines for physical and digital content, and vertical landscape installations. All custom furniture for the project was fabricated in Brooklyn, largely in the Navy Yard itself.
The resulting effect is an expansive yet comfortable workspace for 500 individual entrepreneurs representing over 50 companies.
Location:
New Lab, Building 128, Navy Yard, 63 Flushing Ave, Brooklyn, NY 11205, USA
Project Data:
Architects: Macro Sea
Planning/Construction: 2012 – 2016
7,800 sqm (84,000 SF)
9,000 tons of steel
home to 50 companies
Join our Newsletter
Get our best content on Architecture, Creative Strategies and Business. Delivered each week for free.
We won't send you spam. Unsubscribe at any time.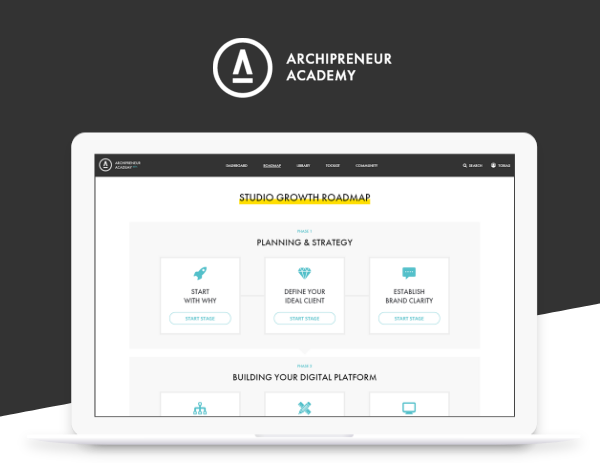 JOIN THE


ARCHIPRENEUR ACADEMY
9 Stage Studio Growth Roadmap
Library of In-Depth Courses
Checklists and Workbooks
Quick Tips and Tutorials
A Supportive Online Community
Download Checklist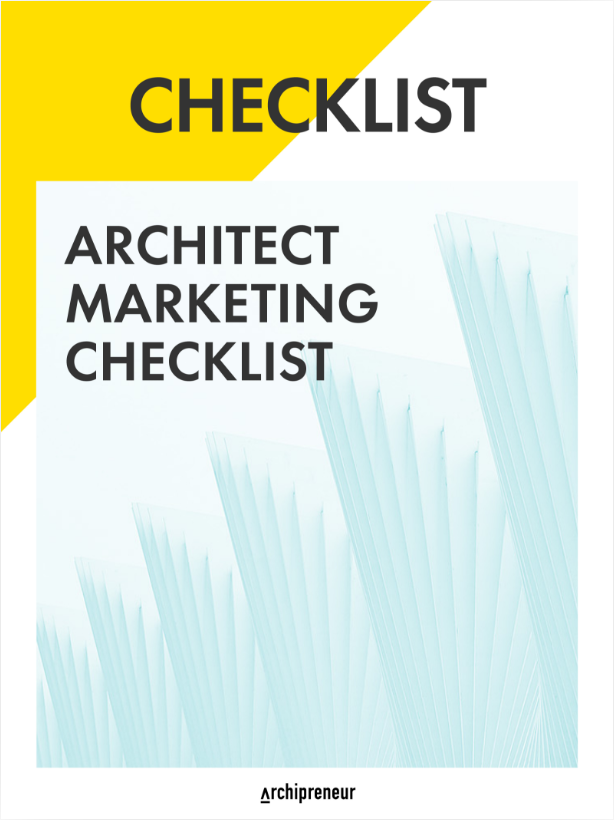 Recommended for you