Pathways to Practice: Unique Approaches to Architectural Practice
The Pathway to Practice panel examines the less conventional ways of architectural practice, as well as the role of education in finding one's professional path by interviewing four AA alumni who talk about their experiences. Here's a little summary of what you can take away from the very interesting talk.
The panelists Roger Zogolovitch, Meredith Bowles, Amandine Kastler and Jack Self talked about introducing the concept of entrepreneurship as a way of operating architectural practice even while studying.
Jack Self had to work different jobs to put himself through school and found the idea of working in offices for other people rather unappealing, which is what prompted him to take a less conventional route.
Roger Zogolovitch noted that the imbalance between the number of students who become "master builders" and those left to pursue smaller projects and forge their careers on their own. He also stressed the ability to recognize opportunity as a unique skill of an architect, exemplified by his own work as an architect and property developer with a keen eye for "soft sites".
Talking about opportunities, the panelists agreed on the importance of recognizing and seizing the right opportunities, not relying on lucky breaks. This feeds into the idea of designing your architectural practice as you would a building.
Members of the audience posed provocative questions asking about ways architects can gain more control over projects and stay relevant. Meredith Bowles noticed that the limitation of the role of architects is real- architects need to take change and not be in the service industry-accept changes taking place all around and bring those changes into the profession.
Another interesting question pertained to the lack of published work that covers architects' careers and the idea of looking at architectural practice from a production standpoint. One member of the audience noted that architects are failing to take responsibility for the building process, participate in every aspect of the project, from graphic design to tenancy leasing strategies, not just sitting in the office designing. This readiness to take risks and be active participants is what separates great practices, regardless of firm size.
Roger Zogolovitch agreed that there is arrogance among architects due to which they don't engage with the business and production aspects of the industry. Instead, most architects focus only on design and ultimately lose control over projects. This is why Meredith Bowles moved to executive role and worked on the business side to get to build the types of projects he and his partners wanted to do.
A portion of the talk was dedicated to the idea of marketing and self-promotion. Jack Self mentioned Mies Van der Rohe and Le Corbusier as the best examples of architects who understood the power and importance of media and publishing. Both have also reinvented themselves and assumed different names early in their careers.
Join our Newsletter
Get our best content on Architecture, Creative Strategies and Business. Delivered each week for free.
We won't send you spam. Unsubscribe at any time.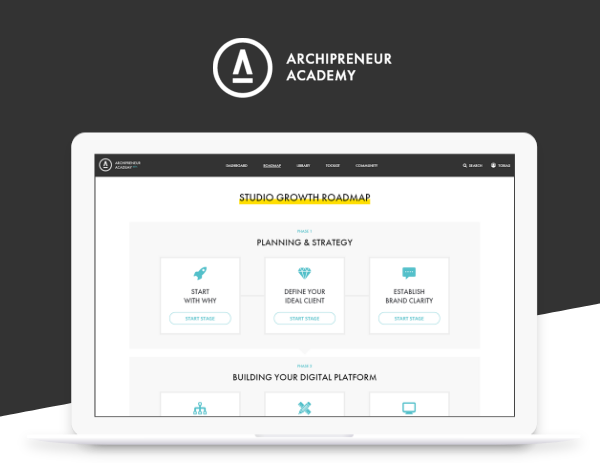 JOIN THE


ARCHIPRENEUR ACADEMY
9 Stage Studio Growth Roadmap
Library of In-Depth Courses
Checklists and Workbooks
Quick Tips and Tutorials
A Supportive Online Community
Download Checklist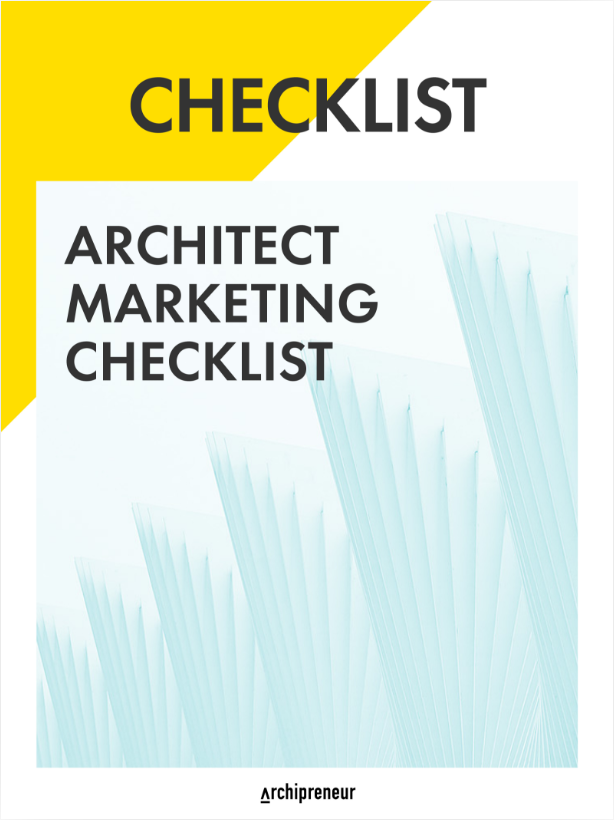 Recommended for you