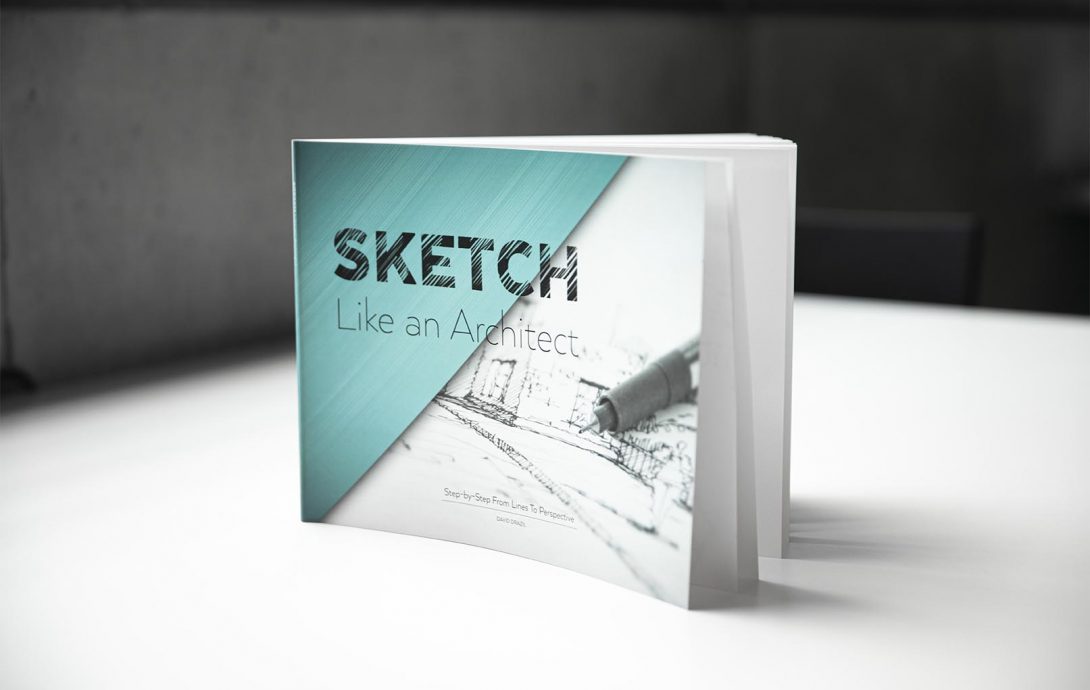 Sketch Like an Architect: Step-by-Step from Lines to Perspective
New book release – Sketch like an Architect Book: A Step-by-Step Guide to Mastering the Basics of Architectural Sketching by David Drazil. Is architectural hand sketching dead or are you still sketching to communicate your ideas to your clients? 
However, in today's world focused on technology we sometimes forget how such simple tools as pen and paper can help us brainstorm, develop and communicate ideas, quickly iterate and design, solve a problem, or simply understand a perceived object or our own thoughts. To help architects and designers David Drazil of Sketch like an Architect has put together his best practices on the basics of architectural sketching 
A Step-by-Step Guide to Mastering the Basics of Architectural Sketching
The Sketch Like an Architect book guides you through a 6-step process. It beginns with the very basics of making straight lines and progresses to gradually more complex compositions of free hand perspectives. As opposed to most books this one is not just for reading. The book is filled with practical tips and tutorials.
The Sketch like an Architect book provides you with a structured road map to improve your sketching skills. You will get 40+ important and to-the-point tips & tricks and 15 sketching worksheets for practicing. In addition, your will find countless examples of finished sketches explaining key techniques and concepts.
Or if you prefer the digital version of the book you can download it here:
In addition, you can also learn more about the book in the video below. And also check out our Archipreneur Insights interview with David here.
Here is what some reader say about the book:
"I liked the way David structured his book in teaching you how to sketch everything from people to perspective. His step-by-step process is easy to follow and simple to learn from. I love this valuable resource!" – Shannin Williams, Interior Designer & Architectural Illustrator
"Thank you for your work and the 'Sketch Like an Architect' book. I'm a landscape architecture student with no drawing background, and your instruction has really helped me come into my own. I regularly refer you to my classmates!" – Kimberly Ferrara, Landscape Architecture Student
"I think David's book 'Sketch Like an Architect' is one of the best tutorials for everyone who likes drawing! Following your exercise, I feel like for the first time I am able to draw something not bad at all. Thank you so much for your amazing work!" – Francesco Chietera, Civil Engineer
About the Author:
David Drazil is a young architect who loves to sketch. He's committed to helping other architects, designers, and hobby sketchers to understand, develop, and communicate their ideas better by sharing his knowledge and tips on architectural sketching.
During his architectural studies, both in the Czech Republic and Denmark, he found his passion in the visual presentation of architecture. Namely architectural sketching, visualisations, animation, and virtual reality.
As a trained architect (Master of Science in Architecture and Design), David gained international experience working as an architect for KHR Architects or Danielsen Architecture in Copenhagen, Denmark.
David shares freebies and educational resources on architectural sketching. He runs the website SketchLikeAnArchitect.com. In addition, he runs a successful Instagram page where he built an engaged community of more than 130k fans. Furthermore, David collaborates as a featured artist with sketching apps on iPad called Morpholio and ShadowDraw.
---
*Some of the links above are affiliate links, which means that if you choose to make a purchase, we will earn a commission. This commission comes at no additional cost to you. We are a participant in the Amazon Services LLC Associates Program, an affiliate advertising program designed to provide a means for us to earn fees by linking to Amazon.com and affiliated sites.
Join our Newsletter
Get our best content on Architecture, Creative Strategies and Business. Delivered each week for free.
We won't send you spam. Unsubscribe at any time.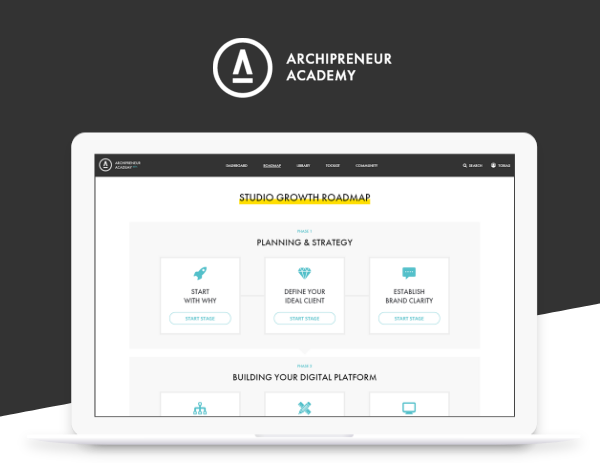 JOIN THE


ARCHIPRENEUR ACADEMY
9 Stage Studio Growth Roadmap
Library of In-Depth Courses
Checklists and Workbooks
Quick Tips and Tutorials
A Supportive Online Community
Download Checklist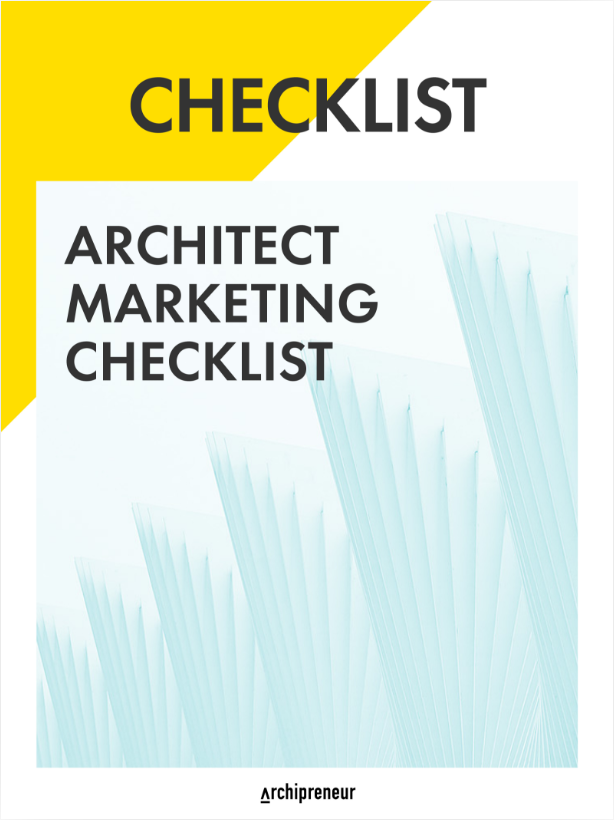 Recommended for you